Let's rewind to simpler days
Nature Kalp Resort & Spa, Pushkar
Embark on an extraordinary journey at Nature Kalp resort & spa in Pushkar. Nestled amidst 22 acres of lush land, our expansive property offers 150 rooms, family and party pools, wooden cottages, and farm villas. Surrounded by majestic Aravali hills, star-filled nights, and pure serenity, it's the perfect destination to rejuvenate your soul.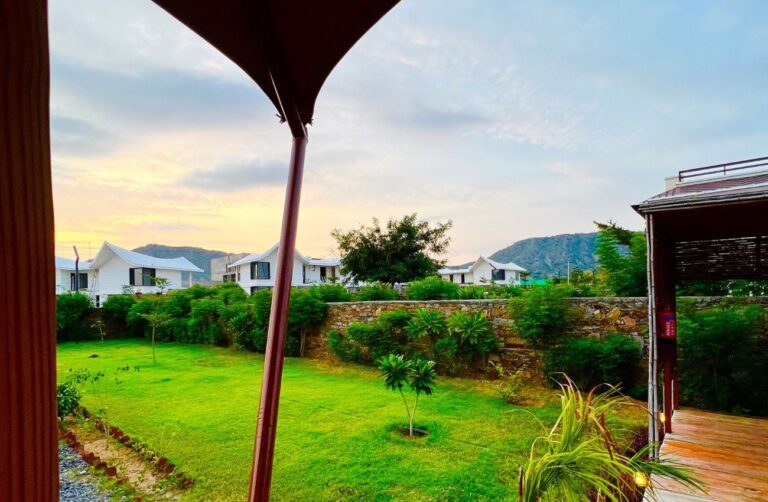 Nature Kalp Resort & Spa, Pushkar
Embark on an extraordinary journey at Nature Kalp resort & spa in Pushkar. Nestled amidst 22 acres of lush land, our expansive property offers 150 rooms, family and party pools, wooden cottages, and farm villas. Surrounded by majestic Aravali hills, star-filled nights, and pure serenity, it's the perfect destination to rejuvenate your soul.
Embrace the allure of our resort, nestled amidst the majestic Aravalli Hills, where nature's embrace meets picturesque greenery. With Pushkar Lake a mere 12km away and the mystical Brahma Temple just 11km away, our convenient location beckons you to explore the spiritual wonders of this enchanting land.
Escape to our resort, where indulgence and tranquility await. With 150 rooms in the form of 70 villas, we offer a range of exquisite accommodations to suit every preference. Discover 1-bedroom, 2-bedroom, and 3-bedroom villas, each uniquely designed to provide comfort and privacy. Some villas boast private pools for relaxation, while others offer the thrill of rain dance or the rejuvenation of a mud bath. Additionally, our resort features charming wooden tents and cottages, incorporating biophilic architecture with glass walls that immerse you in nature's embrace.
Every villa and standalone unit comes complete with a front garden, private parking, and fencing, ensuring a serene and exclusive experience. Ranging from 3,000 to 10,000 square feet, our villas provide expansive living spaces, emphasizing the importance of open-air luxury and fresh air. Surrounded by the majestic Aravali range, our resort invites you to unwind, reconnect with nature, and relish simpler days.
Immerse yourself in a myriad of activities, from leisurely cycle rides to captivating sunset watching. Engage in fruit picking or embark on invigorating mountain treks. Find solace in the tranquility and absolute peace that envelops our resort. Allow yourself to unwind, rejuvenate, and experience the ultimate luxury that our resort offers.
Pool
Dive into ultimate relaxation at our resort's pool paradise. Experience the bliss of private pools and a large common pool, surrounded by lush greenery. With a total of eight pools scattered throughout the property, you'll find the perfect spot to cool off, unwind, and soak up the sun. Enjoy a refreshing swim in our pool oasis.
Nature Kalp Spa
Indulge in ultimate relaxation at our resort's spa. Rejuvenate your mind, body, and soul with a range of luxurious treatments and therapies. Let our skilled therapists pamper you with soothing massages, facials, and holistic wellness experiences amidst the serene and natural surroundings. Experience blissful tranquility at our spa.
Cycling
Rediscover the joy of cycling amidst picturesque landscapes at our resort. With well-maintained bicycles and scenic routes, riders of all levels can embark on an exhilarating adventure. Challenge your companions to friendly races and create new memories on two wheels. It's time to unleash your inner child and pedal through nature's beauty.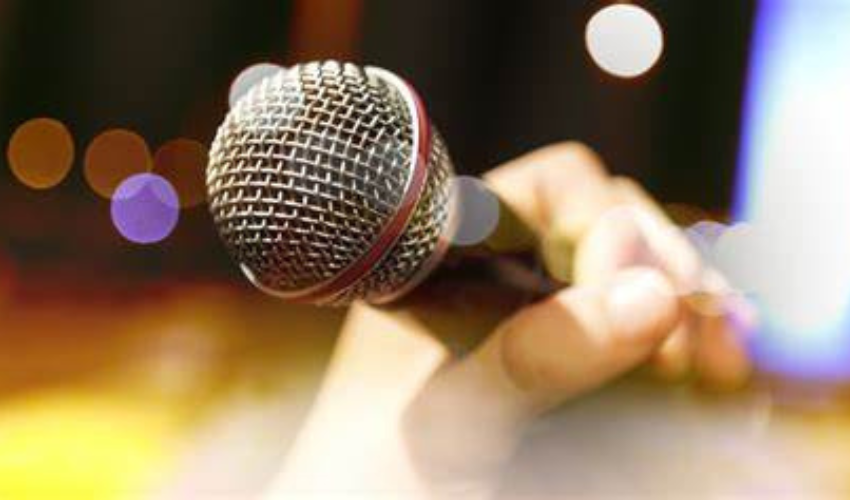 Karaoke
Unleash your inner lata mangeshkar or KK and sing your heart out at our resort's karaoke night. Gather your friends and family for a fun-filled evening of music and entertainment. Choose from a wide selection of songs and showcase your talent on the microphone.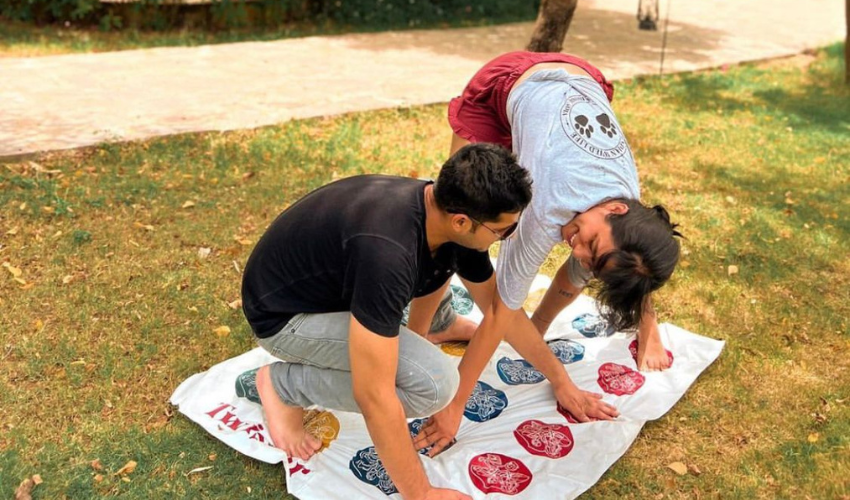 Yard Games
Experience endless fun and laughter with our yard games activity at the resort. With ample open spaces around the villas, you can indulge in exciting lawn games. From cornhole to croquet, we offer a variety of games and also have football, badminton, Frisbee, cricket etc. Gather your loved ones and make the most of your time outdoors with our entertaining yard games.
Star Gazing
Embark on a celestial journey with our star gazing activity at the resort. Step into the night and marvel at the vast expanse of the night sky. Away from city lights, witness the enchanting beauty of stars twinkling above. Let the universe captivate you as you immerse yourself in the wonders of the cosmos.
Picnic
Escape to the tranquility of nature with a delightful picnic at our resort. Immerse yourself in the beauty of the surroundings as you indulge in a scrumptious outdoor feast. Relax on the lush green lawns, soak up the sunshine, and create lasting memories with loved ones. Experience the joy of picnicking in a picturesque setting.
Meditation & Yoga
Discover inner peace with our complimentary meditation and yoga sessions where instructors guide you through gentle movements and mindful breathing. Rejuvenate your body and mind amidst the serene surroundings of our resort, fostering harmony and holistic well-being.
Bonfire
Gather around the cozy bonfire at our resort and create lasting memories. Enjoy the warmth and camaraderie as you relax under the starlit sky. Share stories, sing songs, and toast marshmallows as the crackling flames illuminate the night. The bonfire experience adds a touch of magic to your stay with us.
Fruit Picking
Experience the joy of fruit picking at our resort. Delight in the abundance of nature as you pluck fresh jamun, aam, ber, amla, and amrood directly from the trees. Indulge in the flavors of these succulent fruits, or gather them to create your own homemade jams and preserves. A delicious adventure awaits!
Sunsets
Witness mesmerizing sunsets from our dedicated sunset viewing spot, nestled amidst the majestic Aravali Mountains. Experience the tranquil beauty as the sun paints the sky in vibrant hues, creating a magical ambiance. Cherish these captivating moments and let the serenity of the surroundings rejuvenate your soul. The perfect way to end your day in blissful harmony with nature.
Bird Watching
Immerse yourself in the captivating world of birdwatching at our resort. Pushkar is home to 160 types of birds. With binoculars in hand, explore the diverse avian species that grace our surroundings. From colorful songbirds to majestic raptors, indulge in this enriching activity and discover the beauty of nature's feathered wonders.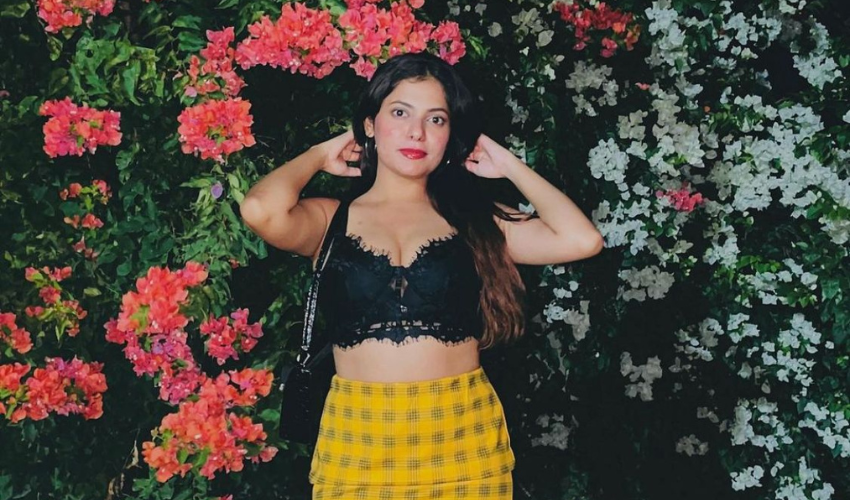 Flowers
Immerse yourself in the enchanting world of flowers at our resort. Explore vibrant gardens bursting with colors and fragrances. Witness the delicate petals and intricate blooms of various floral species. Take a leisurely stroll, breathe in the sweet scents, and appreciate the beauty of nature's floral masterpieces.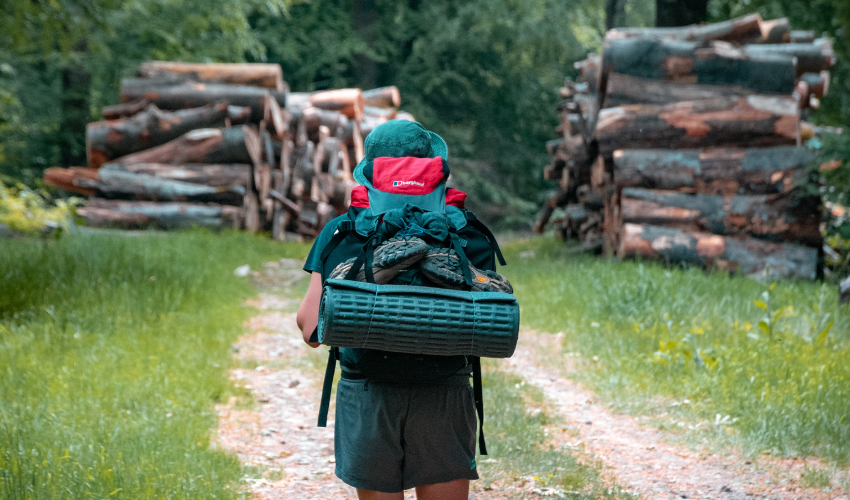 Mountain Trek
Embark on an exhilarating trek through the majestic Aravali Mountains surrounding Pushkar. Immerse yourself in nature's beauty as you navigate scenic trails, witnessing breathtaking views along the way. Discover hidden gems, encounter diverse flora and fauna, and feel a sense of accomplishment as you conquer the peaks of this ancient mountain range.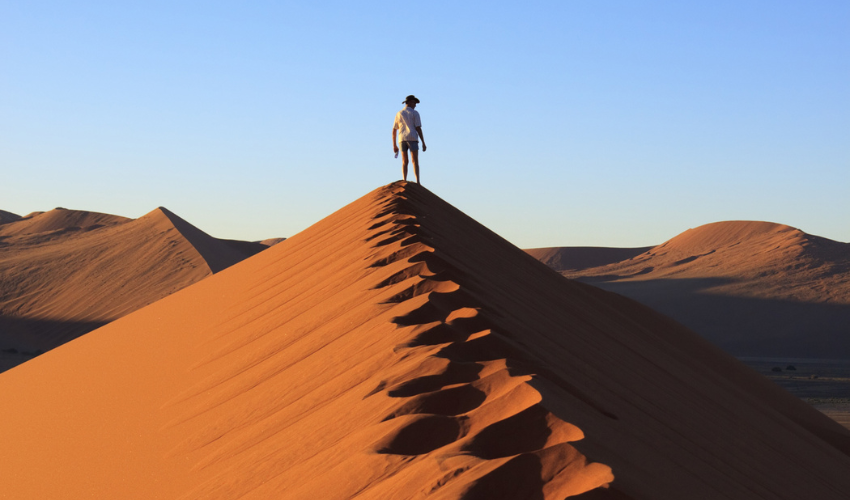 Sand Dune Trail
Enjoy a captivating sand dune trail in Pushkar, where you can hike up the sandy slopes to witness breathtaking vistas and capture stunning photographs. Immerse yourself in the beauty of the desert landscape as you explore the unique formations and experience the tranquility of this natural wonder.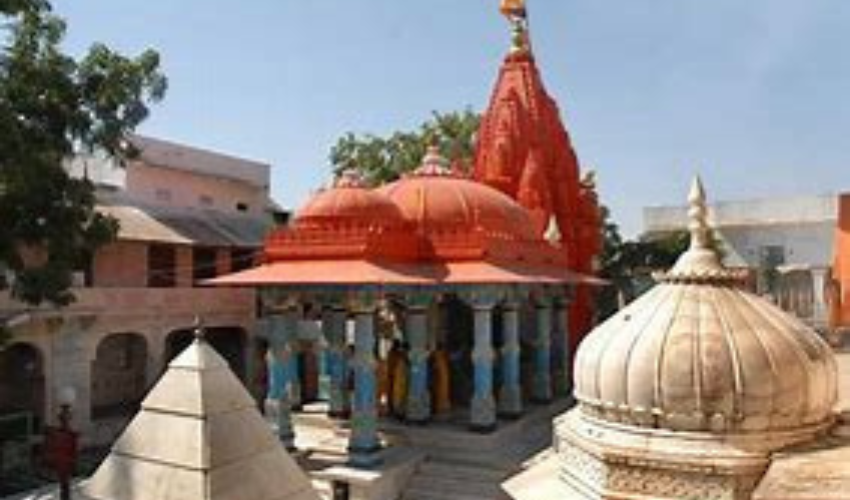 Brahma Temple
Visit the iconic Brahma Temple in Pushkar, a revered Hindu pilgrimage site. Dedicated to Lord Brahma, the temple is believed to be one of the few temples in the world dedicated to this deity. Experience the spiritual ambiance and witness the rituals performed by devotees, immersing yourself in the rich religious heritage of Pushkar.
Pushkar Sarovar
Explore the serene beauty of Pushkar Lake, the sacred lake surrounded by 52 ghats. Take a peaceful stroll along the lake's banks, witness the enchanting Aarti ceremony in the evening, and immerse yourself in the spiritual atmosphere. Discover the significance of this holy lake and soak in its tranquil ambiance.
Camel Rides
Embark on a memorable camel ride through the enchanting desert landscape of Pushkar. Experience the charm of traditional transportation as you sway gently on the back of these magnificent creatures. Enjoy the serene surroundings, capture stunning vistas, and immerse yourself in the rich cultural heritage of the region during this unique and authentic adventure.
Pushkar Local Market
Indulge in the vibrant charm of Pushkar's local markets, filled with colorful textiles, handicrafts, jewelry, and spiritual artifacts. Immerse yourself in the bustling atmosphere as you navigate through narrow lanes, haggle for unique souvenirs, and taste the flavors of local street food. A shopper's paradise awaits in Pushkar's lively markets.
Desert Safari
Embark on a thrilling desert safari in Pushkar and delve into the enchanting landscapes of the Thar Desert. Hop on a 4x4 vehicle and traverse the sand dunes, experiencing the thrill of off-roading. Witness mesmerizing sunsets, indulge in cultural performances, and savor traditional Rajasthani cuisine under the starlit sky.
Ajmer Sharif
Although a little far , but a famous place to visit is the revered Ajmer Sharif Dargah , a significant spiritual attraction. Seek blessings at the shrine of Sufi saint Khwaja Moinuddin Chishti and immerse yourself in the rich cultural and religious heritage. Experience the spiritual aura and find solace in the tranquil ambiance of this sacred place.
Celebrate with the luxury of space, fresh air, stunning natural views & diverse venue options for your special moments in the serene embrace of the great outdoors.
Celebrate your dream wedding amidst the enchanting beauty of our  resort, nestled within the breath-taking Aravali range. With a wide selection of venues, including three spacious lawns, two grand banquets (including Pushkar's largest), and eight sparkling pools, we ensure an unforgettable experience for your special day. Let the natural splendour and luxurious amenities of our resort create cherished memories that will last a lifetime.
Elevate your corporate offsite experience at our resort, boasting a large inventory of accommodations and convenient proximity to major cities like Delhi and Jaipur. Whether you have a small or large team, we have the capacity to cater to your needs, ensuring a successful and memorable event.
Birthdays and Anniversaries
Throw parties and make your events  unforgettable at our resort, where private villas with pools and gardens await. Our in-house design team creates a magical ambiance with fairy decor, while our scrumptious food delights guests. Get ready for endless fun and cherished memories as you celebrate with loved ones in this idyllic setting.
Experience the joy of celebrating festivals at our nature resort. While Pushkar is renowned for its vibrant Holi celebrations, we offer private parties for those seeking a more intimate and exclusive experience. From Diwali to Valentine's Day, and New Year's to many more, join us in reveling in the spirit of various festivals in a serene and luxurious setting.
Indulge in unforgettable kitty parties at our resort, where we offer a high inventory of accommodations, multiple pools, and delectable cuisine. Immerse yourself in absolute peace and privacy, creating the perfect ambiance for a ladies' group gathering. Celebrate in style and create cherished memories amidst the serene beauty of our resort.
Experience the epitome of romance with candlelight dinners at our  resort. Our expertise lies in creating enchanting and intimate setups in various cozy locations, be it the wooden restaurant, poolside, or under the starlit sky in the garden. Let us craft the perfect ambiance for your special moments to unfold.
At Nature Kalp, we go above and beyond to make your special occasions and celebrations truly unforgettable. Alongside our exceptional amenities and stunning surroundings, we offer an exclusive in-house design service that adds a personalized touch to your events. Our talented team of designers will create custom placemats, menus, itineraries, table setups & room or outdoor décor ensuring every detail reflects your unique style & vision and elevates your special days. We leave no stone unturned in crafting an extraordinary experience and who doesn't enjoy customized settings done to make them feel important, just as they are.
Candlelight Dinner
Indulge in a celestial rendezvous, as soft candlelight dances to the rhythm of your hearts, igniting a whimsical culinary affair.
Fairy lights
Experience pure magic as you enter a realm adorned with tiny sparkling stars, where fairy lights weave a whimsical dance of wonder and delight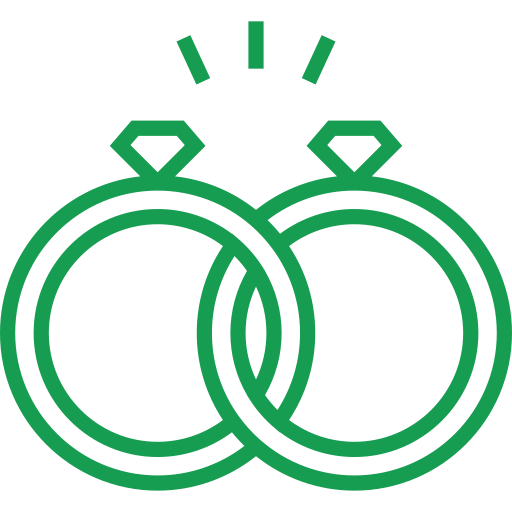 Weddings
Embark on an extraordinary journey of love as we craft a fairy tale wedding, where every detail radiates romance, creating cherished moments.
Birthdays
Ignite your special day with boundless joy and delightful surprises, as we curate a birthday experience beyond imagination.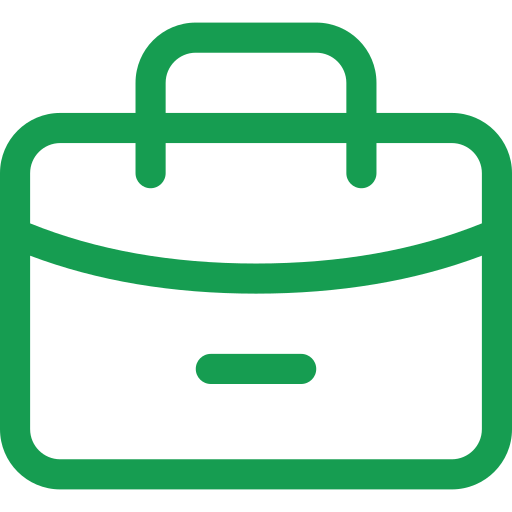 Corporate offsite
Elevate your team's potential amidst breathtaking natural surroundings, where Detailsivity and inspiration converge in our bespoke corporate offsite experience.
Wooden restaurant
Step into a culinary haven where nature meets delectable delights, as our wooden restaurant weaves gastronomic magic
Rooms with Garden
Escape to tranquil sanctuaries where nature's beauty seamlessly intertwines with your comfort, offering rooms adorned with private garden retreats.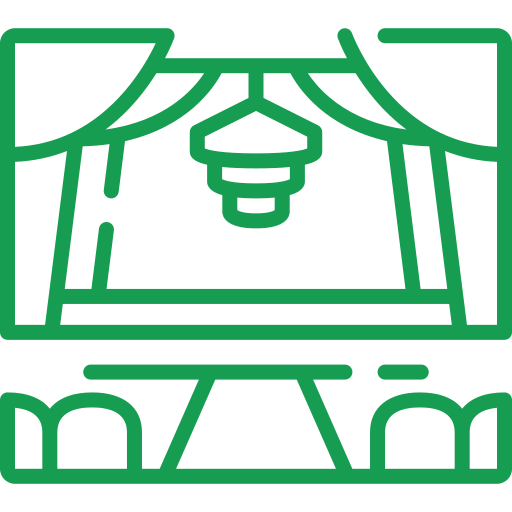 2 Banquets
Discover the epitome of elegance and versatility with our two stunning banquets, where grandeur and intimacy converge to accommodate your unique celebrations.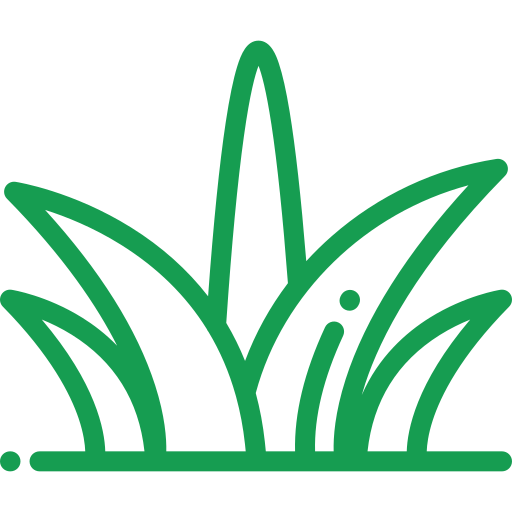 3 Lawns
Immerse yourself in the boundless beauty of our venue, featuring three expansive lawns that serve as nature's canvas for your extraordinary outdoor gatherings.
Poolside
Dive into a world of relaxation and leisure at our inviting poolside oasis, where you can bask in the sun, unwind with a refreshing drink, and create unforgettable memories.
Here at Nature Kalp, with our two breathtaking properties, we offer a unique experience that celebrates the beauty of the great outdoors.
So,  Immerse yourself in a nature-loving environment, surrounded by lush greenery, serene landscapes, and the soothing melodies of chirping birds. Our thoughtfully designed accommodations blend seamlessly with the surroundings, offering a harmonious blend of comfort and rustic charm. Whether you seek adventure, relaxation, or simply a serene escape, Nature Kalp is a haven where you can reconnect with nature and create cherished memories.